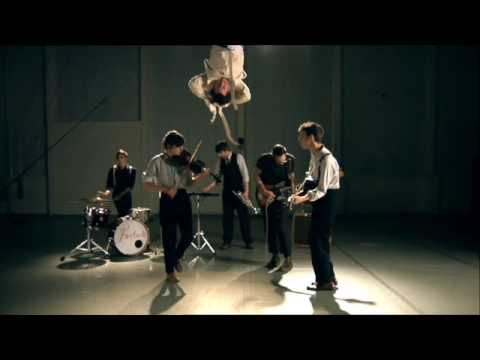 6 tags
What We're Listening To: November 22, 2012
Here's an interesting little playlist we put together. We chose a little of Local Natives and Yo La Tengo in honour of both of their new albums being released recently. In addition, we've added a few electronically synchronous ones that are by all means sonically interesting. In other words, there's a little Grimes and Liars in there for you too. Comments and Suggestions can be...
3 tags
4 tags
3 tags
AMERICAN EXPRESS: UNSTAGED with Jack White
Fans, do not miss this! Brought to you by American Express, YouTube and VEVO and directed by Gary Oldman, Jack White will be playing a show at Webster Hall tomorrow night live for everyone to tune into. Watch the preview below and make sure you tune in tomorrow night April 27th for the live show via YouTube.  Expect a review for Jack White's new album Blunderbuss soon! The rights to this...
5 tags
SNL sees Andy Samberg Parodying Gotye
Spinner Canada has a great article and accompanying videos for what happened last night on Saturday Night Live with musical guest Gotye. Gotye's painted-self in the video "Somebody That I Used to Know" became fodder for comedy last night as Andy Samberg ripped off all of his clothes and painted himself up in the same artwork featured in the video. See Spinner Canada's...
5 tags
Review from MRU's Reflector: John K. Samson's...
John K. Samson Provincial Epitaph Frontman John K. Samson breaks from the folds of his Winnipeg folk-rock band The Weakerthans to produce this nostalgic and intimate look at growing up and surviving in Canada with his new album. Provincial is mostly filled with the same upbeat and twangy guitar sound that The Weakerthans are known for in the recollections of their Winnipeg roots, but Samson...
2 tags
Stream New Wild Everywhere by The Great Lake...
Yes, we are aware that the new album by The Great Lake Swimmers called New Wild Everywhere was released on April 3rd. However, there are probably those of you out there who are strapped for cash or maybe aren't ready to purchase the album. So, we've decided to provide you with a steam via Exclaim!.ca where you can listen to the album in its entirety for free. Aren't they...
2 tags
Upcoming Shows YYC: Said The Whale and Chains of...
Get your tickets soon for Thursday April 26th! Vancouver Indie-Pop band Said The Whale will be returning to Calgary to play the MacEwen Ballroom at University of Calgary with guests Chains of Love. You can get tickets via the link below from Prime Box Office here in YYC. Said the Whale has not hesitated to add Calgary to its touring list over the past 5 or 6 years and with the release of their new...
Check out the Fossil Collective BandPage on... →
What We're Psyched About Right Now:
Neon Indian is returning to YYC on May 1st with their brand of electro-synth dance pop. The one man band comprising of Texas native Alan Palomo brings with him some fantastic beats worthy of spending a night out dancing to. If you're interested you can purchase your tickets at "The Union" (the link is posted below). Listen below for a popular track by Neon Indian. Palomo will...
3 tags
Stream the new Wild Flag album
Guess what? NPR has provided the new Wild Flag album entitled Wild Flag for streaming on their website. You pretty much will not be sitting while listening to this album, it forces you onto your feet. Check out the link below: http://www.npr.org/2011/08/28/139917271/first-listen-wild-flag-wild-flag Music courtesy of NPR.org and Content Source: Stereogum.
New Wilco: "I Might"
Though we're a bit late on this one, this is the new track by Wilco entitled "I Might" just released as a single back in July. Have a listen. Tell us what you think by clicking on the "Ask Me" link above. This work is strictly the property of its artists/creators and is intended for non-commercial entertainment purposes only. We do not own the rights to this work.
Watch
One of our favorite bands: The Fleet Foxes play their new track "Grown Ocean" from their most recent album Helplessness Blues. This video is courtesy of the Pitchfork Music Festival. Video Courtesy of Pitchfork.com This work is strictly the property of its artists/creators and is intended for non-commercial entertainment purposes only. We do not own the rights to this work.
6 tags
Dan Mangan in YYC
The lovely bearded Dan Mangan (acoustic extraordinaire) returns to Calgary on November 4th to play the MacEwan Ballroom at the University of Calgary. You can purchase your tickets online at Prime Box Office.com, which is linked below. Do not miss out on this performance as Mangan will be promoting his new album Oh Fortune ,which will be released September 27th. You can also find some fantastic...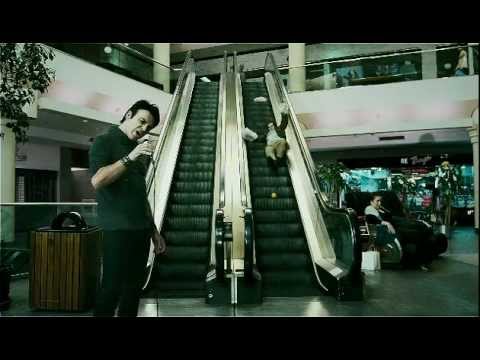 5 tags
New and Old Pearl Jam
So I just heard this track played on my local radio station: early Pearl Jam covering Mother Love Bone's "Crown of Thorns". This version is not the same live version that they played over the air, this one though is similar and was found courtesy of Grooveshark. The reason I am so psyched about this track is that it will be part of the new soundtrack for the upcoming Pearl Jam...
7 tags
Muppets: The Green Album. NPR Provides a first...
Are you as anxious as we are about the new Muppet movie gracing the theaters this fall? Yeah, we thought so. The new Muppets movie featuring the acting talents of Jason Segal (Forgetting Sarah Marshall, How I Met Your Mother) and Amy Adams (The Fighter) comes to theaters November 23rd, just in time for Christmas. As a special treat, NPR has provided a playlist of the whole Green With Envy...
The Folded Records Top Five for The Week of July...
1 tag
"No Shadows Here!" Twin Shadow plays Sled Island...
Twin Shadow certainly does not cast a shadow when he takes the stage. George Lewis Jr., frontman for the electronic indie band Twin Shadow held up the mainstage at Olympic Plaza for the final day of Sled Island. His album Forget is a silky mix of keyboards, hazy vocals, random synth sounds and subtle instrumental blendings. Upon the listening of the studio recording, it was difficult to compare...
The Folded Records' The Best of Sled Island 2011
Here are some of the best tunes we were able to hear played live for us at Sled Island this year by a number of the fantastic bands, have a listen.  Music widget courtesy of Grooveshark.com
1 tag
Photo: STRKFKR (The Gateway) Sled Island Day 2,...
STRFKR was a little difficult to get a great glimpse of due to their light shows
1 tag
The Conclusion of Sled Island 2011
Sled Island came and went in quite a bit of a hurry, before we knew it all four days had gone by and we were completely blown away. The lineup was fantastic this year despite some feedback we had received claiming that it was not worth going this year. We can assure you it was. And to prove it to you we will be posting several reviews over the next few days here of bands that played throughout our...
4 tags
The Folded Records Top Five for The Week of June...
So we finally have our Top Five Playlists back up and running and here are our fabulous choices for this coming week: 1. Brackett, WI- Bon Iver 2. God Face- Memory Screen 3. Where the Wild Things Are- Jesse & The Dandelions 4. Extraordinary Fades- Matthew Good 5. Vocal Chords- Dale Earnhardt Jr. Jr. We chose Bon Iver to commemorate the release of the new album on June 21st and Memory...
4 tags
A Preview/First Listen: New Bon Iver
For those of us who could not wait until the 21st of June to purchase and listen fully to the new Bon Iver album entitled Bon Iver, NPR has provided a preview look at the album via their webpage. NPR has provided the entire playlist from the album. The 39 minute and 28 second playlist includes all of the songs beginning to end which has no play limit. Click on the link below to experience new Bon...
3 tags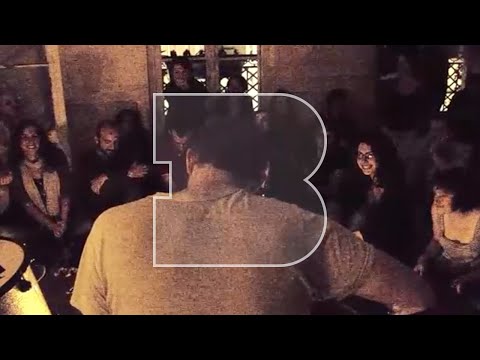 Fleet Foxes new album organic and romantic →
Click on the title to be directed to the article! Released: May 3, 2011. Sub Pop Records. Read here my album review for Mount Royal University's student newspaper: The Reflector…
2 tags
The single "Where the Wild Things Are"...
8 tags
Review: Jesse Northey & The Dandelions at Vern's...
Despite the dark and aged atmosphere of the old Vern's Bar just off of Eighth Avenue and fifth street downtown, there was a ray of sunshine brought in by Lethbridge trio Jesse Northey and the Dandelions last Saturday night. Scotty Pan and the Clams opened up with their obnoxious but hilarious comedy rock act, and paved the way for The Dandelions to immerse the crowd with a wall of guitar driven...
6 tags
5 tags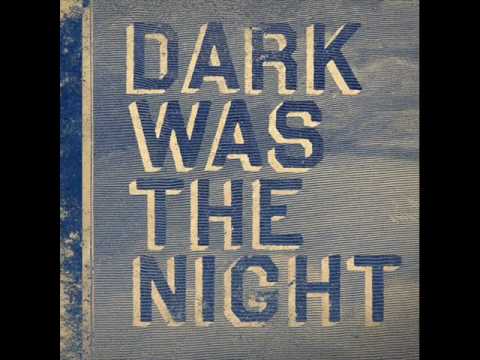 4 tags
Broken Social Scene meets Modest Mouse →
Image courtesy: Under The Radar Broken Social Scene makes an attempt at covering "The World at Large" by Modest Mouse. Undoubtedly it is very like Social Scene to make use of as many echoing instruments as possible. Have a listen to their spin of the tune on Under the Radar's webpage by clicking on the title of this post. This work is strictly the property of its...
1 tag
2 tags
Bon Iver's New Single "Calgary"
4 tags
3 tags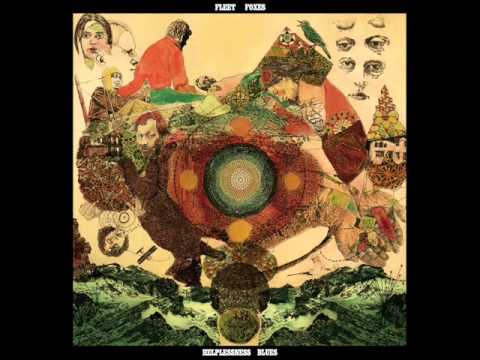 3 tags
Correction: Post on Robin Pecknold
Our most recent post on Robin Pecknold did contain one minor error. In regards to the Fleet Foxes's newest album Helplessness Blues, we had stated that the album was slated to be released in June of 2011; the album is actually dated for release on May 3rd. It will be available via iTunes and of course local record stores etc.
5 tags
Featured Artist: Robin Pecknold
Although many of us are already familiar with the 25 year old front-man and multi-talented instrumentalist of the Fleet Foxes and the otherwise well hidden persona of White Antelope, we felt it only necessary to contribute a post to inform listeners who have not otherwise heard of him.  White Antelope, though a rather under the radar title that Pecknold has given himself as an alias for solo...
1 tag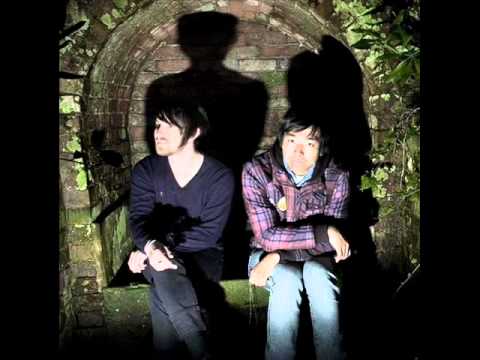 2 tags
UPDATE: April 22, 2011
Dear Folded Records followers, Unfortunately due to my demands on time due to my education I have been unable to update this more frequently as I would have liked. You can expect that over the next few weeks I will be posting more and more- that includes album reviews, artist previews, local stuff as well as coverage on music festivals going on here in Calgary, Alta. In addition, The Folded...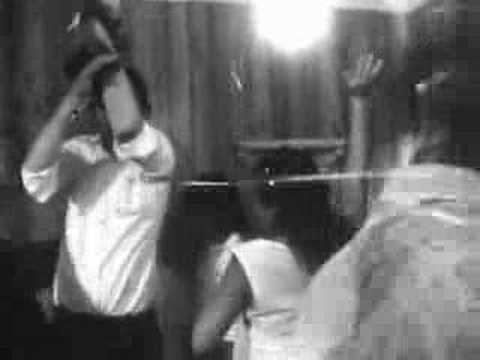 3 tags
4 tags
"Adding a harmonica — it has a rank-and-file sort of 80's cow-punk thing to..."
– Colin Meloy in an interview with Kevin O'Donnell from Spin Magazine from November 11, 2010. Meloy was describing the use of harmonica in his band The Decemberist's single "Down by the Water".
Migratory Animals Webpage →
Have a listen to Migratory Animals's newest full length album that you can download for free. Their lead singer especially in the song "Logic Will Break Your Heart" sounds very much like Morissey. Have a listen! Click on the Title above to visit the webpage.
2 tags
"We are clouds, we are whispers, like fawns and shape-shifters Our edges can..."
– "Inside a Boy" by My Brightest Diamond